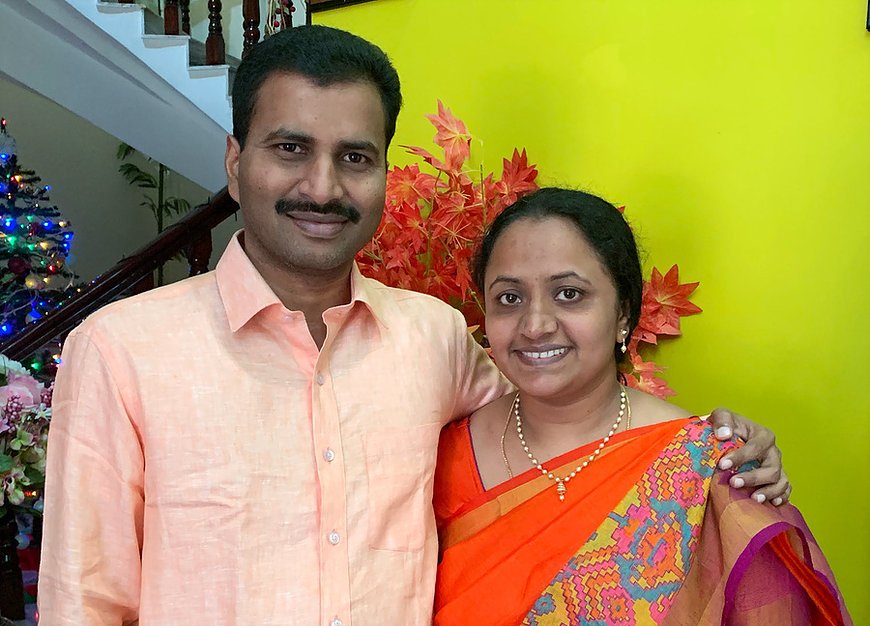 Bringing hope to needy people in the villages of India.
Here at Stevenston High Kirk we have partnered in prayer with our dear friends Suresh & Roja at India Village Ministries. We would love you to join us in this partnership of prayer. Find out more below:
ABOUT US
INDIA VILLAGE MINISTRIES (IVM) is a charitable non-profit organization that exists to love and serve the poor and destitute of India and to break the cycle of poverty by providing good education.
India Village Ministries (IVM) started in 2001 with Suresh & Roja Vemulapalli. Suresh is a civil engineering graduate. Later he graduated with a Masters degree and a Ph.D. from the University of Aberdeen (U.K.). They organised India Village Ministries in 2001 to serve children, elderly widows and needy people in the villages.
CHILDREN'S HOME
If home is where the heart is, then IVM's Children's Home is truly "home sweet home" for many children in India.
IVM runs a Children's Home which is dedicated to providing a loving family atmosphere to children who have lost their parents. IVM cares for the physical, emotional, educational, and spiritual needs of children.
These children live in clean, safe dormitories and are given the opportunity of a lifetime in India—education from primary school through college.
EDUCATIONAL SPONSORSHIP
Many children in the rural villages do not receive an education because they must work to help support their families. The greatest tool for helping someone face the adversity of poverty is education and we are fully committed to helping the very poor and needy children to have access to and avail themselves of quality education. India Village Ministries is providing support to some poor children and young people with their school/college education.
RESTORING JOY
In rural India, family is the only protection against severe poverty for the elderly. Some of the elderly we work with have no surviving children, and many others have been abandoned by their children.
IVM seeks to restore joy in the lives of widows and the elderly by providing regular assistance, fellowship and meals. We hope to expand this ministry to care for more widows and elderly.
RELIEF
IVM provides Emergency Disaster Service following natural disasters and other emergency situations. IVM is always at the forefront in providing relief to needy people affected in disasters such as floods, cyclones, and fire. IVM has also provided drinking water for villages by drilling bore-wells and constructing hand pumps.
HELP A CHILD
"Helping one poor child won't change the world: but for that child, the world will change."
There are several ways you can help.
You can make a donation, sponsor a project, or you can volunteer.
If you would like to sponsor a child, please contact us for child sponsorship details.
Become a sponsor and change a life.