Meet our Pastor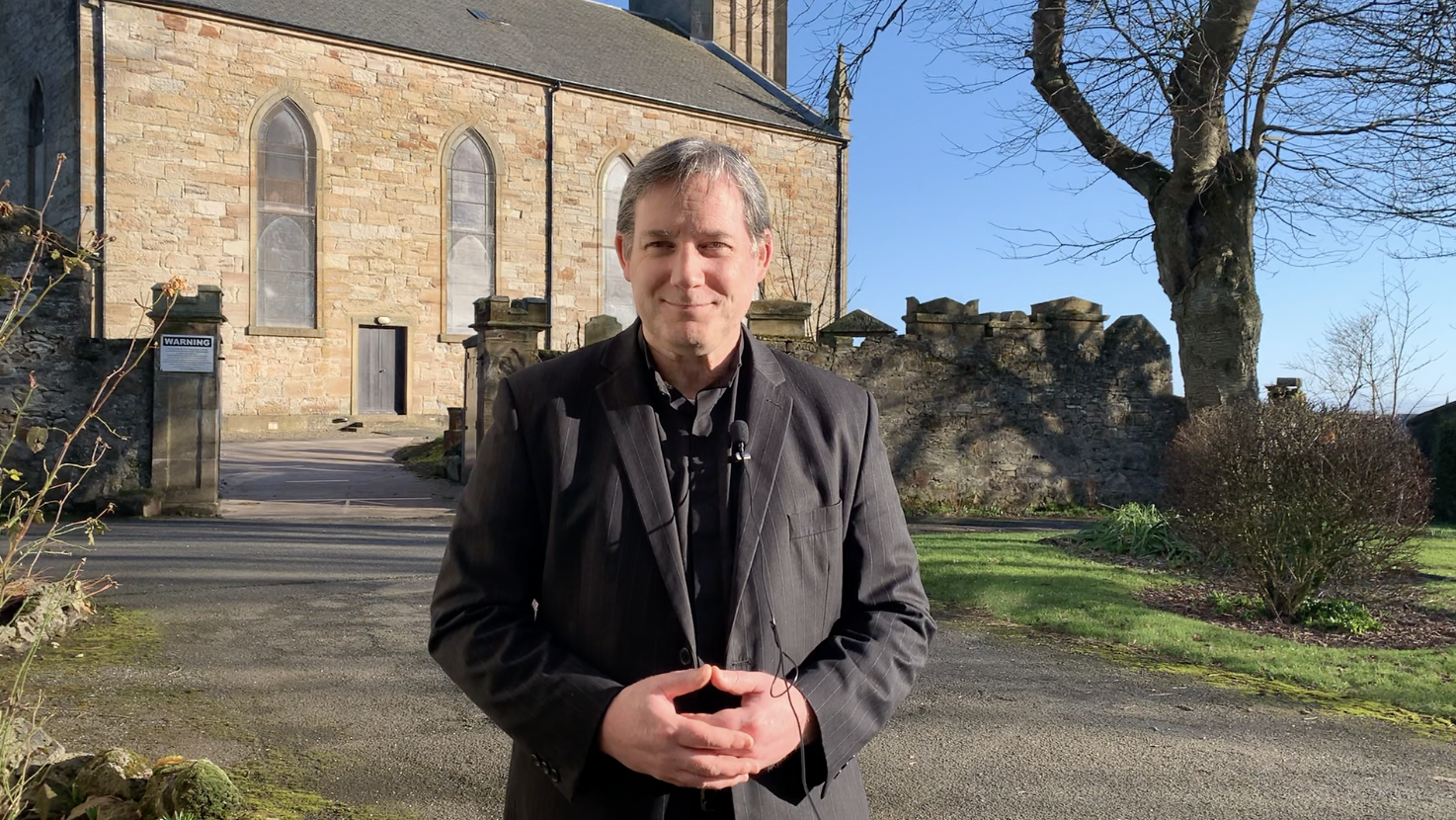 Rev Scott Cameron MA BD
(2002 - Present)
Scott was born in Dingwall, Ross-shire. Although born on the Highland mainland, from his youngest years he grew up in Portree on the Isle of Skye, where he was educated at Portree High School. On leaving school at the age of 16 he began his career as an accordion demonstrator and salesman in Aberdeen. After becoming a Senior Scottish Accordion Champion, he went on to make many TV/Radio appearances with his own Scottish Ceilidh Band "Gael Warning", and would also play freelance for many other well known Scottish bands and entertainers (including Johnnie Beattie and Dundee's George Duffus). As well as Scottish music, Scott also backed well known singers in Aberdeen's Folk & Country Music scene (including Aberdeen's popular Country singer -Tucker Donald).
In October 1989 Scott came to experience the life transforming message of the Gospel of Christ, which was then followed by a call to "preach the Gospel". He began his training as a lay-evangelist at the Church of Scotland centre in Crieff in 1991, and then entered a study programme for full-time ministry in 1992. He graduated from the University of Aberdeen with a Master of Arts degree in 1997, and a Bachelor of Divinity degree in 2000. He was licensed to preach by the Presbytery of Skye & Lochcarron on the 14th July 2000. After assisting the Rev Andrew MacLean at St Andrew's Church in Port Glasgow, he then received a call to Stevenston High Kirk and was inducted and ordained on the 14th of February 2002 as their Minister.
Scott carries a deep desire to be a true shepherd of God's people. In the prophecy of Ezekiel the marks of the true shepherd were that they would "strengthen the weak ones, heal those who are sick, bind up the broken, bring back those who were driven away, and to seek the lost"
(Ezekiel 34:4).
Scott has a longing to see people moving deeply with God and to see the church growing in prayer and intimacy with Jesus. He carries a passion to see a God-honouring, Christ-Centred, Spirit-Filled, Gospel-Driven, Mission Focussed Church that will reach out to the local community with the love of Christ. It has been Scott's prayer that the nation of Scotland will again experience a spiritual awakening of a true heaven-sent Revival.
He is married to Antonia, who is also from Skye and they have three children; Bethany, Daniel & David.