Passion Week 2020
Sunday 5th - Sunday 12th April
Passion Week is a time we remember the events of Jesus between Palm Sunday and His resurrection. Through that week we see the passion Jesus lived and the passion that He died. This coming Easter we can share in Jesus' passion through our worship of Him and in our proclamation of His Gospel. So please join us for our special week of meetings!
Our guest preacher over the Easter weekend will be Rev Gordon Thomson. Gordon began his Christian ministry with the Faith Mission and then went on to train for the Baptist ministry. After his training, he went on to pastor Drumchapel Baptist Church in Glasgow for many years where he experienced God's blessing upon his ministry. Over recent years, Gordon has returned to his Faith Mission roots as superintendent of the South Scottish District which covers Edinburgh & the Lothians, Glasgow & Clyde Valley and Scottish Border Regions. Gordon is married to Janice and they have two daughters.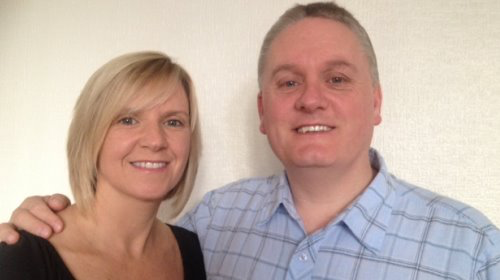 EASTER EVENTS
Palm Sunday Family Service (Sunday 5th)
Venue: High Kirk
Speaker: Rev Scott Cameron
Evening Fellowship (Sunday 5th)
Venue: High Kirk Halls
Speaker: Rev Scott Cameron
Daily Reflections & Lunch (Monday 6th - Thursday 9th)
Venue: High Kirk Halls at 12.15pm
Speakers: Rev Scott Cameron (Monday); Rev Alan Ford (Tuesday); Rev Martin Thomson (Wednesday); and Rev John Carrick (Thursday).
Maundy/Thursday Communion (Thursday 9th)
Venue: Livingstone Church at 7pm
Speaker: Rev Dave Sutherland
Good Friday Service (Friday 10th)
Venue: High Kirk at 7.30pm
Speaker: Rev Gordon Thomson
Open Day of Prayer (Saturday 11th)
Venue: High Kirk from 10am till noon
Praise Night with the Hope Choir (Saturday 11th)
Venue: High Kirk Halls at 7.30pm
Speaker: Rev Gordon Thomson
SonRise Communion Service (Sunday 12th)
Venue: Stevenston Point at 7am (followed by a breakfast in the Church hall)
Led by Rev Dave Sutherland & New Focus
Easter Morning Service
Venue: High Kirk at 10.30am
Speaker: Rev Gordon Thomson