Rev John Fraser Grahame
Rev John Fraser Grahame MA BD DD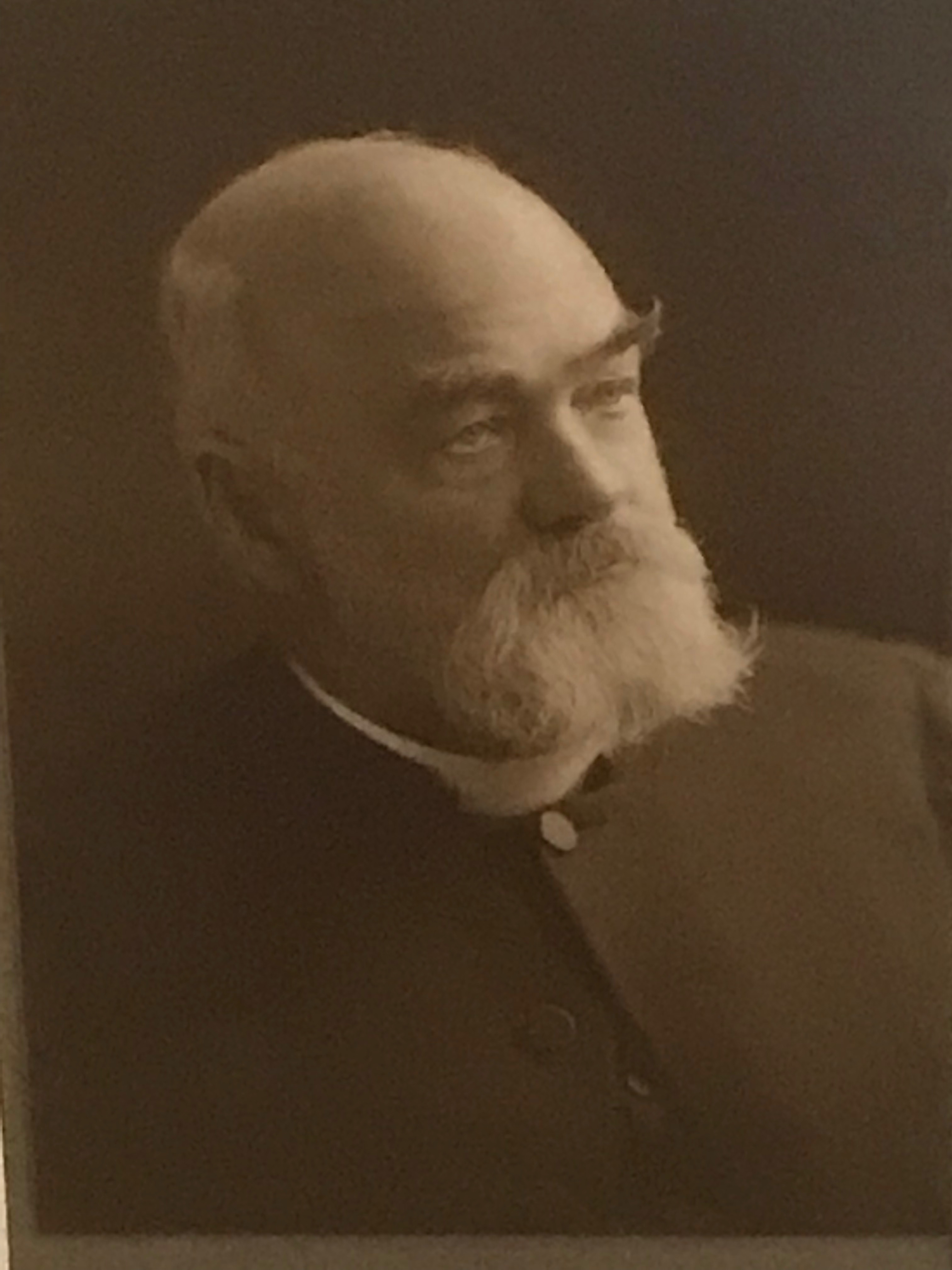 John Fraser Grahame was born on the 1st November 1847 in Kenmore, Argyllshire. Son of James Grahame and Katherine Fraser. Educated at Crieff Grammar School he went on to study at Edinburgh University where he graduated with Master of Arts in 1869, Bachelor of Divinity in 1875, and Doctor of Divinity in Edinburgh in 1912.
He married Helen Taylor Thomson Hume on the 5th May 1880, who died on 29th September 1934, and had three children: Helen Thomson (b.14 July 1881; d. 17 March 1939); Lt. James Fraser (b. 6th February 1883; d. 10th November 1906, India); and Katherine Janet MacLaren (b. 20th September 1884; d. Unknown).
John Fraser Grahame was licensed by the Presbytery of Lorn in 1875 and became an assistant at St Mary's, Edinburgh in 1876. He was ordained (assistant and successor) at Stevenston High Kirk on the 16th of May 1877. After a faithful ministry at the High Kirk, he was translated to Belmont Chapel, Glasgow, on the 17th February 1886. He resigned from ministry in 1919.
He had been Chaplain to 1st Larnark Artillery in 1895, and received his Volunteer Officers Decoration in 1908.