Rev David Landsborough
Rev David Landsborough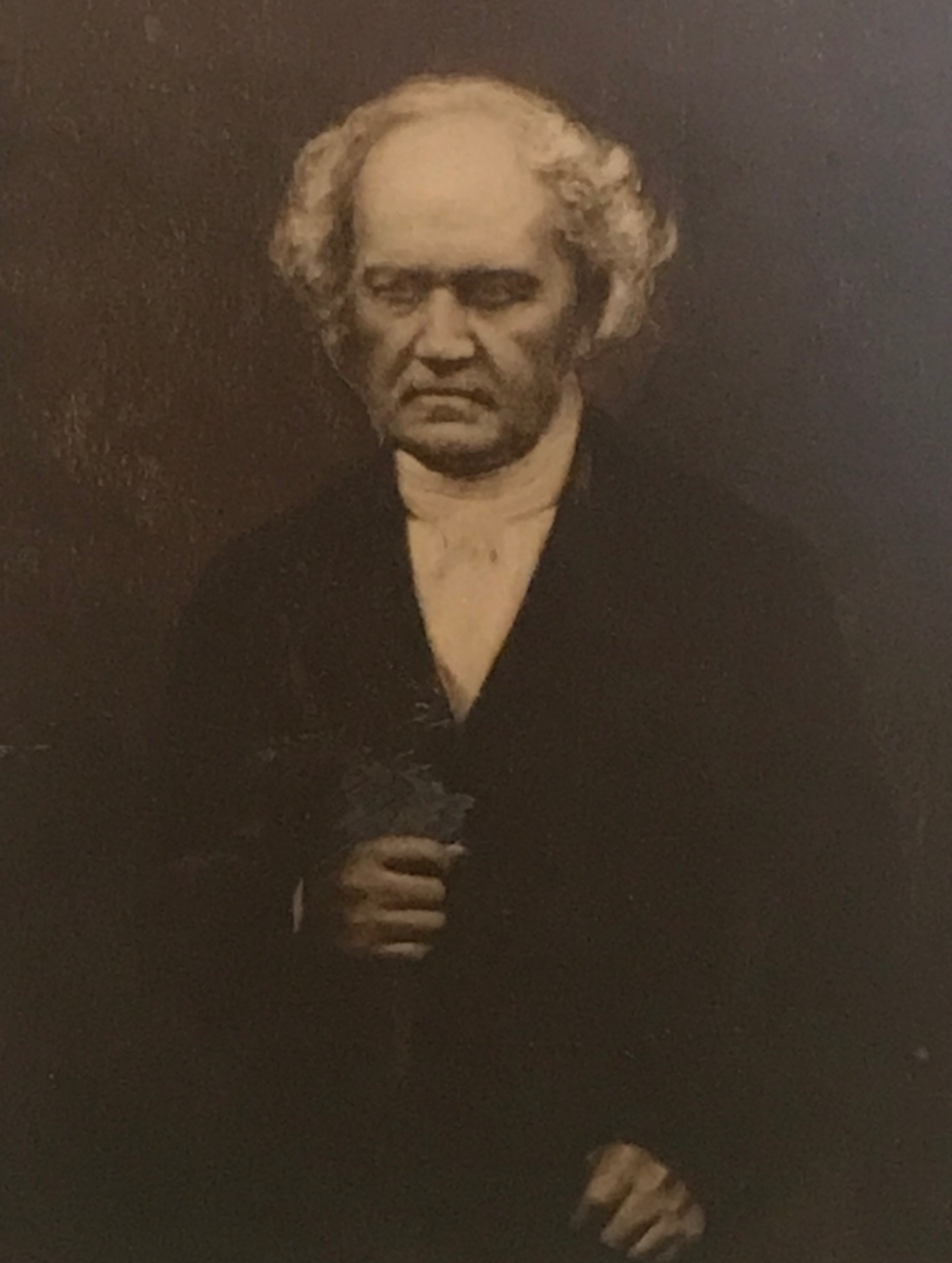 David Landsborough was born on the 11th August 1779 in Dalry, Galloway. He was son of John McLandsborough and Isable Hugan; educated at Dumfries Academy and the University of Edinburgh; tutor in the family of Sir William Miller of Glenlee, Bart.; licensed by the Presbytery of Edinburgh on the 24th February 1808; presented by Alexander Hamilton of Grange in May, and ordained on the 26th September 1811. Joined the Free Church in 1843, and became Free Church minister of Saltcoats, 1843-1854. He received his D.D in the USA in 1849; died of cholera on 12th September 1854.
He was an Associate of the Linnaean Society, an authority on seaweeds, and is said to have discovered nearly seventy species of plants and animals new to Scotland. He has been termed "The Gilbert White of Scotland". He married Margaret, daughter of James McLeish, a shipowner in Port Glasgow, on 18th March 1817. She died on the 9th November 1834 aged 37 years. Children: John, born 10th July 1818; James, born 27th November 1820, died at Port Denison, Queensland, on the 7th January 1866; Margaret Kerr, born 20th August 1822 (married on 10th October 1848 to Robert MacKenzie Stark, seed merchant in Edinburgh); William, Australian explorer, was born on the 21st February 1825, and died in Lochlamborough, near Brisbane in May 1886; David, LL.D, Minister of Grange United Free Church, Kilmarnock, was born on the 19th December 1826, died 22nd November 1912; Isabella, born on the 28th of May 1828 (married Arthur Thomson, and was Minister of the Free Church, Yester, and was mother of John Arthur T., LL.D, the biologist); Janet, born on the 20th August 1834 (married on the 21st January 1856 to James Stoddart Porteous, California).
Publications:
Arran, a poem (Edinburgh 1828); Natural History of Arran; Ayrshire Sketches (1839); Excursions to Arran, Ailsa Craig, and the Two Cumbraes (1847; 2nd series, 1852; 2nd edition, with memoir, 1875); A Popular History of British Zoophytes (1852); A Popular History of the British Seaweeds (London, 1849, 3rd edition, edited 1857); Biographical Notice of Rev John Hendry; Account of the Parish (New stat. Acc., v.).