Meet our Pastor
Meet our Pastor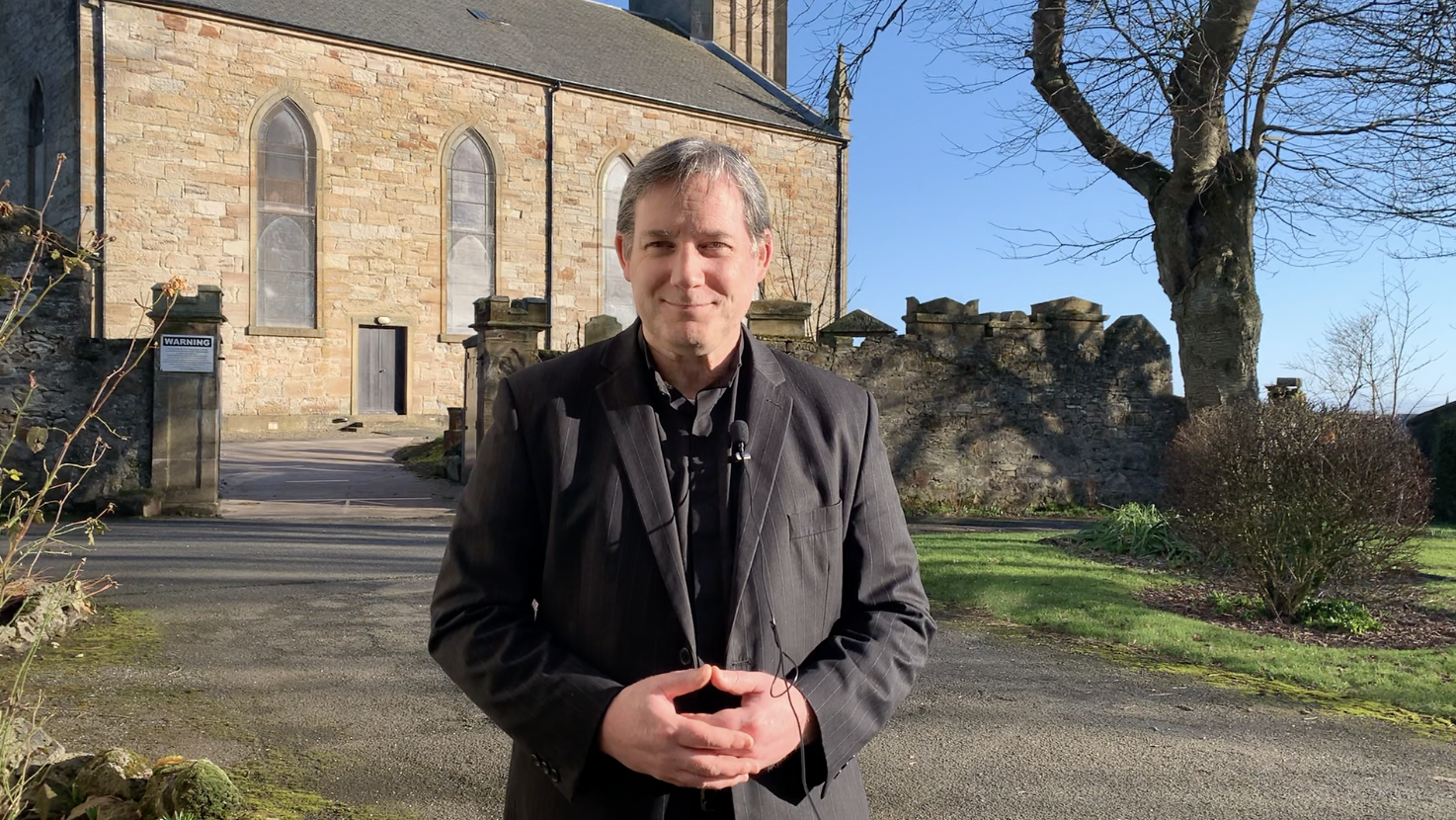 Rev Scott Cameron
Our minister is the Rev Scott Cameron, brought up on the Island of Skye, a large island in the far north west of Scotland.
He began his career as a professional accordionist at the age of sixteen in Aberdeen where he made many TV/Radio appearances with his own Scottish Folk & Ceilidh Band - Gael Warning!! - and with many other well-known Scottish bands and entertainers. He was also a Senior Scottish Accordion Champion.
Early Years
Although brought up going to Sunday school and church, and thinking himself a Christian, it wasn't till October 1989 that he truly experienced the life changing message of the gospel.
After training as a lay-evangelist at the Church of Scotland centre in Crieff, Perthshire in 1991, he then entered a study programme for full-time ministry in 1992. He graduated from the University of Aberdeen with a Master of Arts degree in 1997, and a Bachelor of Divinity degree in 2000.
Early Ministry
Scott was licensed to preach by the Presbytery of Skye & Lochcarron on the 19th June 2001. After assisting the Rev Andrew MacLean at St Andrew's Church in Port Glasgow, he then received a call to the High Kirk of Stevenston and was inducted on 14th February 2002 as their Minister.
He has a deep desire to be a true shepherd of God's people. In the prophecy of Ezekiel, the marks of a true shepherd were that they would strengthen the weak ones, heal those who are sick, bind up the broken, bring back those who were driven away, and to seek the lost (Ezekiel 34:4).
Vision
Scott has a vision to see people moving deeply with God and to see the church growing in prayer and intimacy with Jesus.
He carries a dream of seeing a church moving in the power of the Holy Spirit and ministering as the body of Christ to a world that is looking for answers to life's problems.
On his heart he believes that the nation of Scotland will again experience a spiritual awakening of a true heaven-sent Revival.
Family
Scott is married to Antonia, who is also from Skye and they have three children; Bethany, Daniel & David.